This week I'm joined by Kelly Paredes and Sean Tibor, the hosts of the Teaching Python podcast. Join us as we discuss the benefits of learning Python outside of the code itself, and what it's like to learn Python when you're not planning to become a professional developer. So, without further ado, let's meet Kelly and Sean!
Ricky: Welcome to Real Python, Kelly and Sean. I'm glad you could join me for this interview. Let's start the same way we do with all our guests. How'd you get into programming, and when did you start using Python?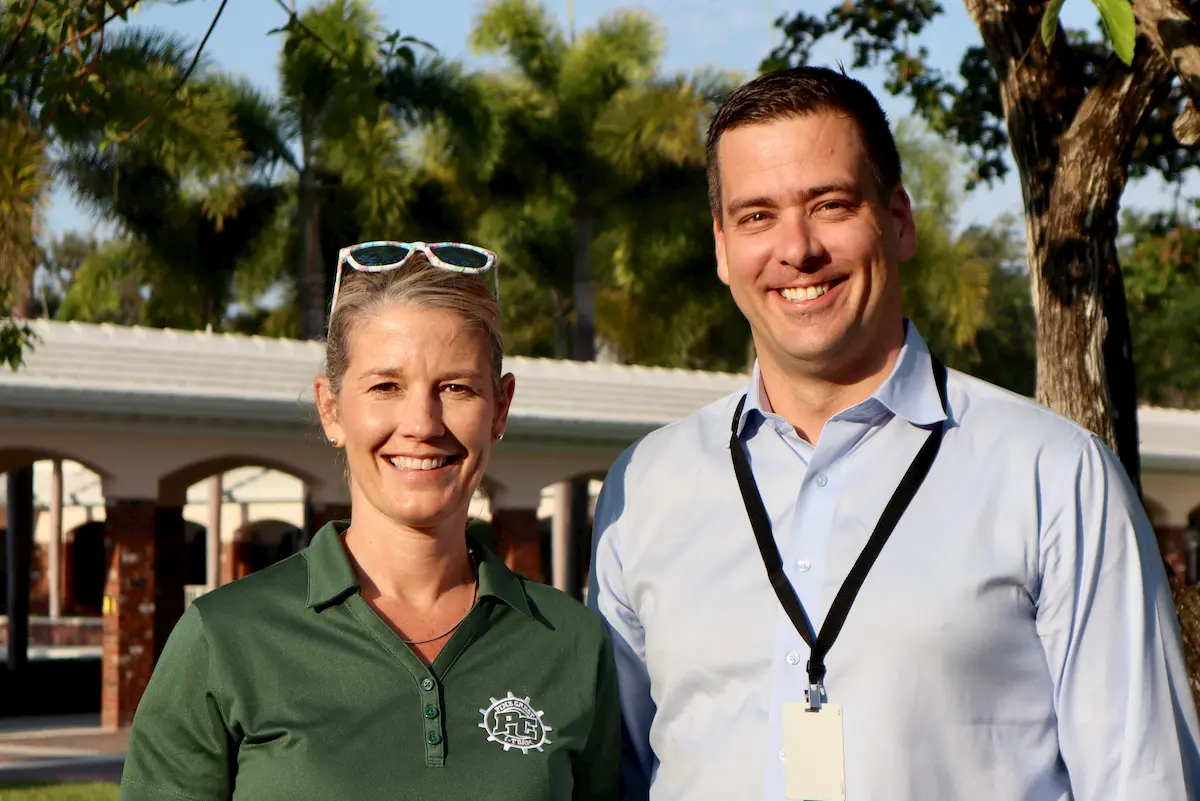 Kelly: I am probably your least typical coder/programmer. I didn't really get into programming until about a year and a half ago. I played a little with MS-DOS as a kid, but I never went further than copying things from a manual. Also, I was a pre-med student in college but never really had a coding class.
During graduate school, I had a few web design classes, and I liked playing around on the web, but that's the most coding I did in my youth. I later taught students how to make websites with HTML in Dreamweaver, back when it was a huge thing to do in education. Then, later I programmed Lego Robots with the EV3 Mindstorm software and played with Block Code a lot with students.
However, Python is my first real coding language, and I've been teaching myself how to code ever since. I think Python lends itself to newbies because of its readability and its logically organized structure.
Sean: I grew up around computers, and I think my earliest coding experiences were with Apple II computers in the classroom. I remember typing in BASIC programs from magazines and books to solve puzzles and decode cryptograms.
My serious programming started in college, where I studied information systems and had to learn about databases and web programming with Java and PHP. I fell in love with the ability to make things more efficient and elegant through practical code. I applied this to my career in software development and marketing by always finding a way to make things a little bit better with code, even when I became a manager and stopped coding as part of my day job.
About a year and a half ago, I decided to make a career change and start teaching computer science full time. We wanted to use Python as our foundational text-based language, so I began teaching myself all about it. It's been one of the most satisfying languages to learn, use, and teach to others because of its elegant implementation and wide range of uses.
Join us and get access to hundreds of tutorials and a community of expert Pythonistas.
Already a member? Sign-In
The full article is for members only. Join us and get access to hundreds of tutorials and a community of expert Pythonistas.
Already a member? Sign-In