Functional Programming With Python
Learning Path ⋅ Skills: Functional Programming Fundamentals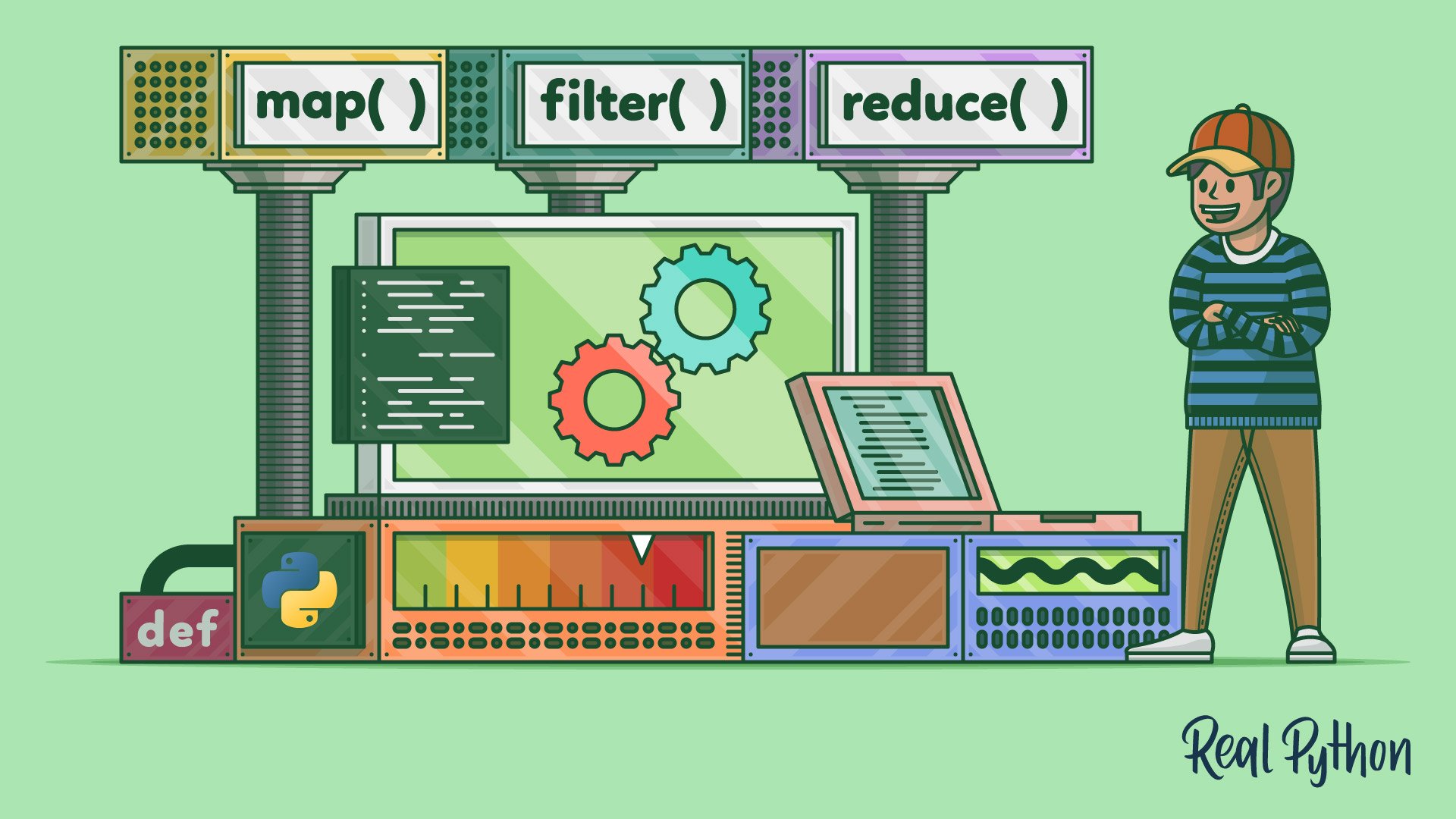 Functional programming, or FP for short, is a programming paradigm in which the primary method of computation is the evaluation of functions.
Functional programming typically plays a fairly small role in Python code, but it's good to be familiar with it. At the very least, you'll probably encounter it from time to time when you're reading code written by others. You may also find situations where it's helpful to use Python's functional programming capabilities in your own code to make it more concise.
Functional Programming With Python
Learning Path ⋅ 9 Resources
Got feedback on this learning path?