Access the Private Real Python
Slack Community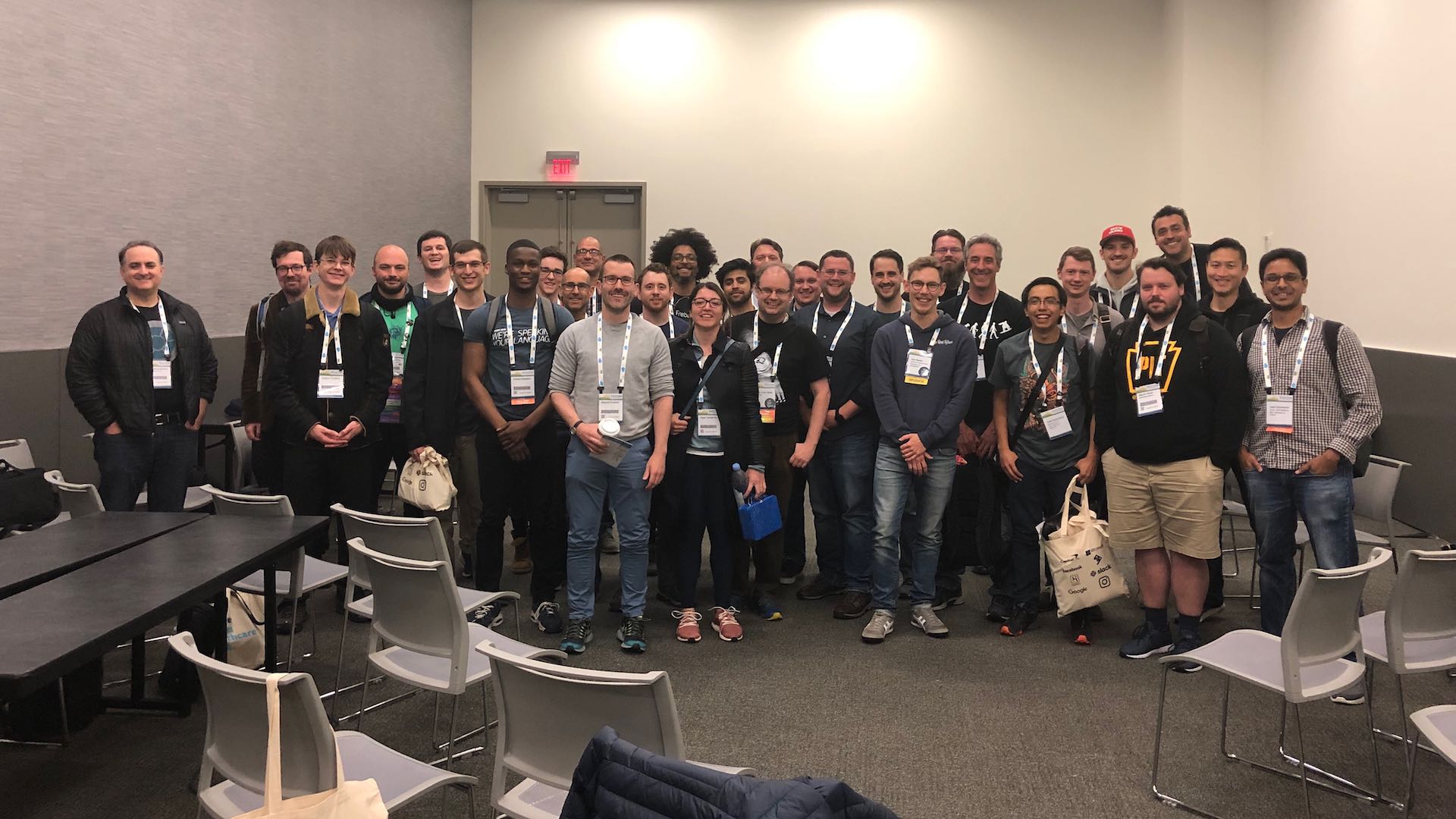 Join the Real Python Slack chat and meet the Real Python Team and other Pythonistas looking to improve their skills.
Discuss your coding and career questions, celebrate your progress, vote on upcoming tutorial topics, or just hang out with us at this virtual water cooler:
Learn more about the Real Python Community in our Welcome Video →
What Members Are Saying About the Group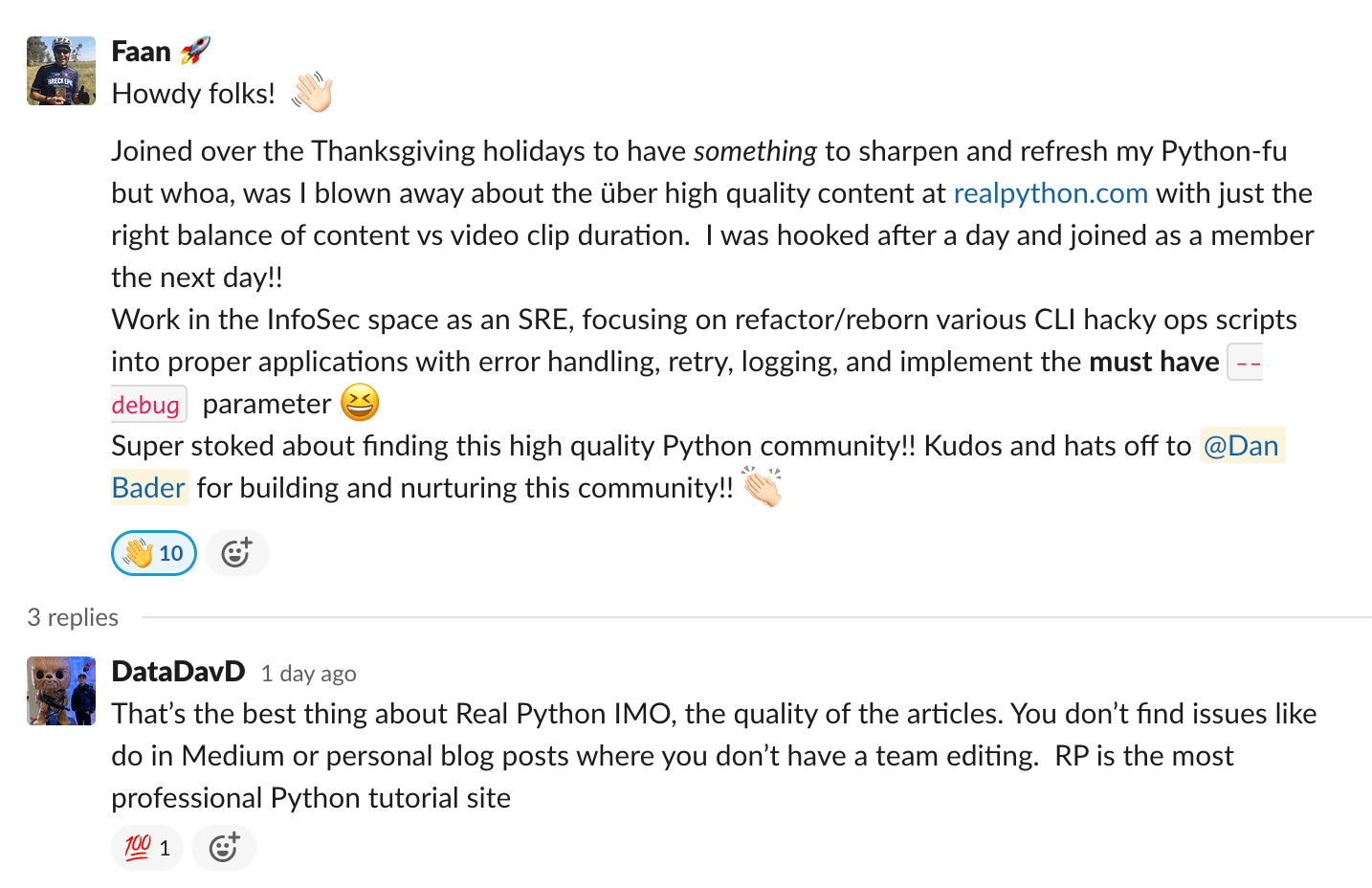 The Real Python Member's Slack is an English-speaking Python community with members located all over the world.
Everyone is welcome, no matter how much experience you have. If you're friendly and like Python we'd love to have you onboard: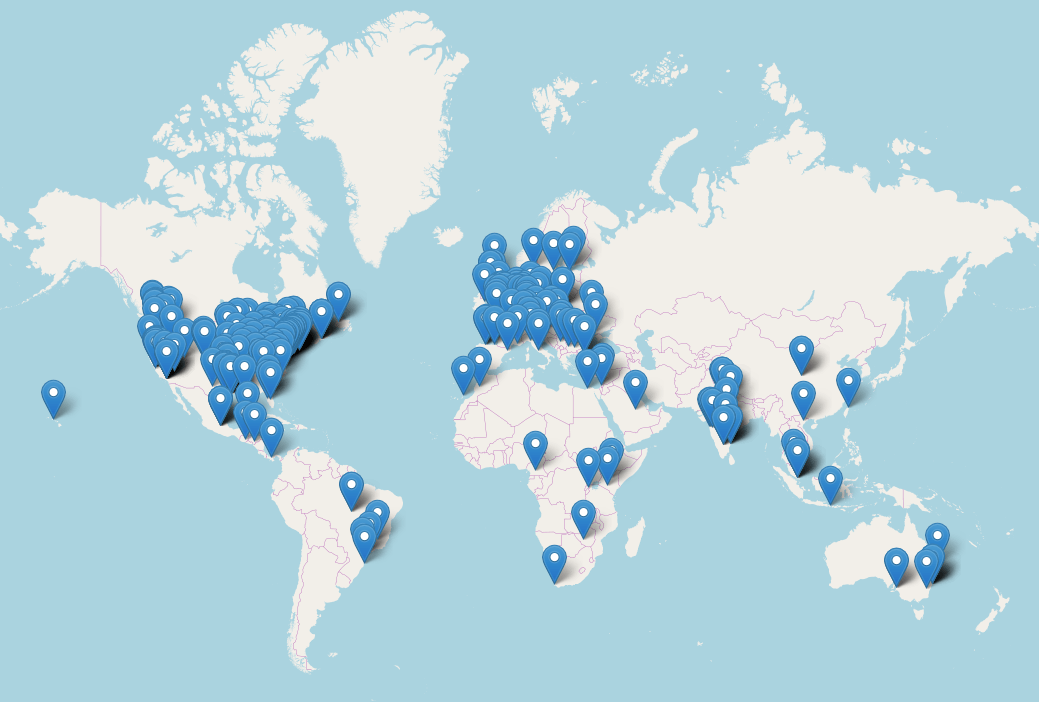 We're also hosting regular Office Hours live, online Q&A sessions with the Real Python Team where you'll meet fellow Pythonistas to chat about your learning progress, ask questions, and discuss Python tips & tricks via screen sharing.
How to Access the Real Python Community Slack
To access the members-only Slack Community you need to have an active membership subscription.
Click the button below to activate your membership: