Join the Real Python Team as a Video Course Instructor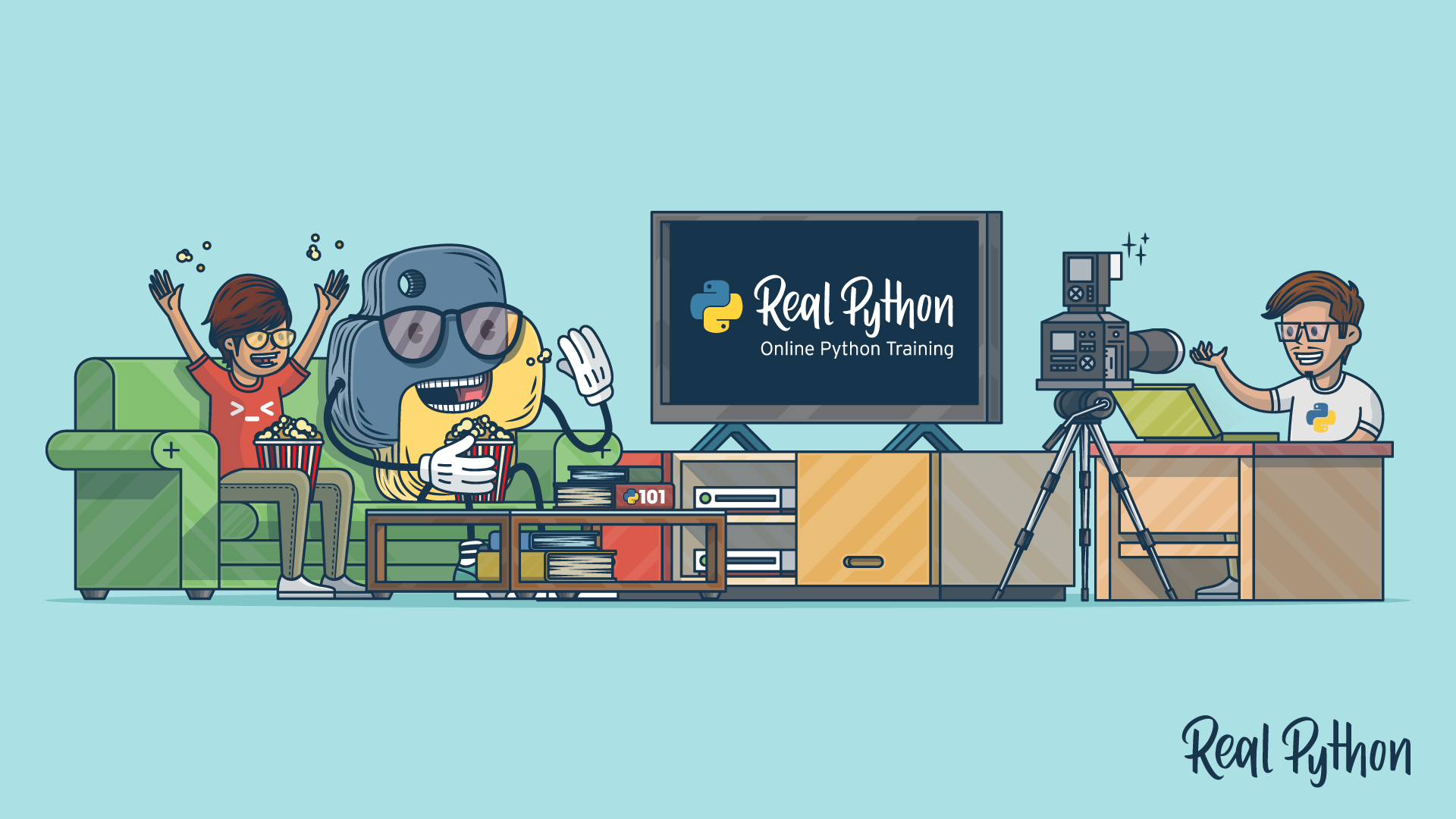 Do you love learning new things and sharing your knowledge with thousands of Python developers?
The realpython.com tutorial team is known for making the highest-quality Python tutorials available online. Our mission is to "help Python developers around the world become more awesome."
And with a reach of over 2,000,000 visitors a month it feels amazing how far we've come—but we think we can do even better!
To help us raise the quality level of our tutorials even further, and expand beyond the topics we've covered so far, we are growing our team:
We are looking for great new video course instructors to join our team. Keep reading to find out what's involved, and how to apply.
Note: This is not a full-time job. These are part-time informal positions you can do in the evenings/weekends. You will be paid on a per-project basis.
Why Join Our Team?
Learning: You'll always be learning something new—and you'll have fun doing it. You'll become a better developer, speaker, and communicator, while making new friends along the way.
Eyeballs: Our site gets a lot of traffic—1.5 million visitors per month and growing. We're regularly featured in other Python publications and we also run one of the largest email newsletters and social media accounts in the community. Our YouTube channel has more than 90,000 subscribers. When you publish a video series here, it will get watched a lot, and people will love you for it.
Tutorial Polish: When you submit a video series to realpython.com, we will personally work with you to polish your work to a high level of quality. In the end, your tutorial will look much better than when you first submitted it, making you look really good.
Personal Exposure: Your picture and bio will be prominently featured on your tutorials and on multiple other places on the site. This can lead to a multitude of new opportunities for you—job offers, freelance projects, and conference invitations. An in-depth tutorial published on Real Python can make a great portfolio piece.
$$$ Money: You'll get paid to learn. We're not asking you to do this "just for the exposure"—this is a paid part-time position.
Special Opportunities: Members of the tutorial team get access to special opportunities such as contributing to our books and courses, speaking at online meetups we organize, becoming interview guests to chat about an area of your expertise, working on team projects, and more.
Contracting Opportunities: Members of the tutorial team share contracting opportunities we hear about with the rest of the team—this is a great way to find out about more work.
You'll Have an Impact: We get emails and comments every day about how our tutorials help our readers write their first Python program, get their learning progress unstuck, or accomplish their career dream of working with Python professionally. This means a lot to us and makes all the hard work worth it. Our most prolific team members have been approached at conferences and meetups by other developers who benefitted from their tutorials—a great conversation starter.
100% Remote-Friendly: At Real Python you'll join a remote-first, distributed, and diverse team that spans across the globe.
Free Stuff: As a final bonus, by joining the tutorial team you will get a lot of free stuff. You'll get a free copy of all of the products we sell on the site, access to all of our members-only content, as well as a life-time membership to PythonistaCafe. That's about $1,000 in value you'll receive for free.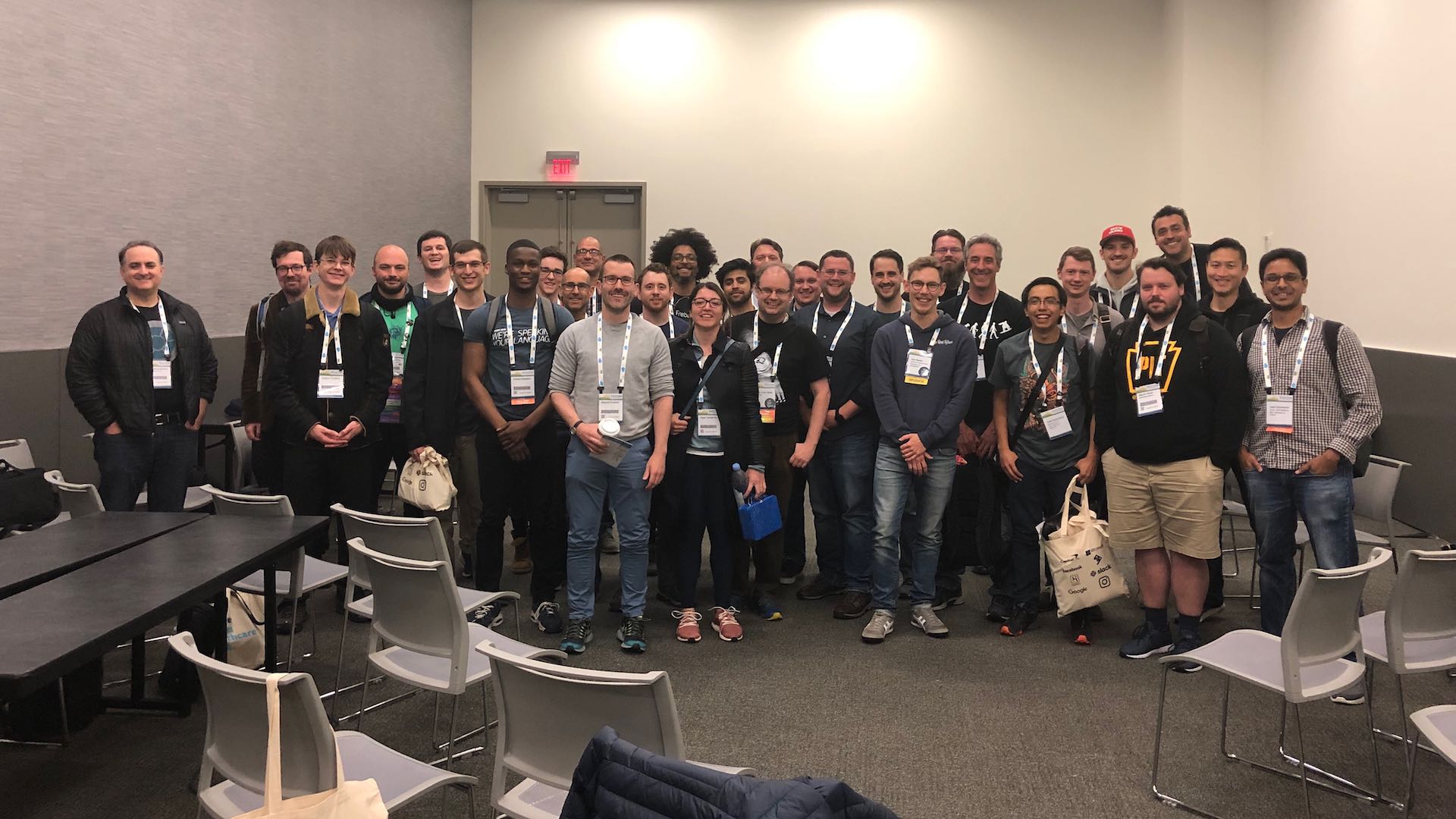 About This Role
Hey there,
Real Python has an amazing library of written tutorials (if I do say so myself!) and our readers love it.
But not everyone learns best by following a written tutorial—
So my goal for Real Python in 2019 and beyond is to offer more of our content in video/screencast format in order to make it even easier to digest.
That's why I'm looking to hire more video course instructors to join the Real Python team:
If you have a passion for explaining "programming stuff" to others and you've got experience recording screencasts then I would love to hear from you!
In this role, you'll be creating original video content for both realpython.com and the Real Python YouTube channel with more than 90,000 subscribers (www.youtube.com/realpython).
In short, not only will you get paid to learn new skills with this gig, it's also a fantastic way to raise your profile in the Python community 🙂
Much of the content you will be creating is going to be based on our existing written tutorials on the site.
Therefore the main skill I'm looking for here is your ability to take a written tutorial and to turn it into a series of short videos.
(If you're not a genius tutorial writer, that's a-okay!)
You'll work very closely with me and if we select you to join the team I'll make sure you'll get all the support you need to be successful. I think we could really do something cool for the Python community here!
Sounds interesting? Fill out the application form below and we'll get back to you as soon as we can:
Apply to Join Real Python as a Video Course Instructor »
Note: We're currently not looking to grow the Instructor team. If you're interested in joining the Real Python Team, sign up for our email newsletter where we'll announce future opportunities. Stay tuned!
— Dan Bader, Editor-in-Chief
P.S. And just to be clear, this is not a full-time job. This would be a part-time informal position you can do in the evenings/weekends and you'll be paid on a per-project basis. 100% remote-friendly too!