Become a Python Expert
Level Up With Unlimited Access to Our Vast Library of Python Tutorials and Video Lessons
Monthly
— / Month
All-Access to Python Tutorials, Video Courses, Learning Paths, Quizzes
24/7 Access to Community Chat
Weekly Office Hours Q&A With a Python Expert
New & Updated Training Resources Released Regularly
Shareable Completion Certificates
Downloadable Source Code and Sample Projects
Get Started
Annual
— / Month
— billed yearly
All-Access to Python Tutorials, Video Courses, Learning Paths, Quizzes
24/7 Access to Community Chat
Weekly Office Hours Q&A With a Python Expert
New & Updated Training Resources Released Regularly
Shareable Completion Certificates
Downloadable Source Code and Sample Projects
Get 2 Months Free
Get Started
No contract, cancel anytime
PayPal or credit card accepted
Become a Well-Rounded Pythonista
Your Skills Roadmap to Clean & Pythonic Code
640 Tutorials + 3335 Video Lessons, and Counting…
Get full access to our large (and growing) collection of Python tutorials and in-depth training materials. With new content published weekly, you'll always find something to boost your skills.
Practical, Real-World Python Skills
Our tutorials are created, curated, and vetted by a community of expert Pythonistas. At Real Python you'll get the trusted resources you need on your path to Python mastery.
Meet Other Pythonistas
Sign up for our weekly Real Python "Office Hours" live Q&A calls and get your Python questions answered by an expert from the Real Python Team.

Join the private Real Python Community Slack chat to discuss your coding and career questions, vote on upcoming tutorial topics, or just hang out with us at this virtual water cooler.
Completion Certificates
For each course you complete, you receive a shareable (and printable) Certificate of Completion. Embed your certificates in your portfolio, LinkedIn resume, and other websites to show the world that you're a dedicated and capable Pythonista.
Video Subtitles & Transcripts
Our video lessons come with full, hand-edited subtitles and searchable transcripts. This makes it super easy to review specific parts of a course or to find content you previously watched.
Interactive Quizzes & Learning Paths
See where you stand and practice what you learn with interactive quizzes, hands-on coding challenges, and skills-focused learning paths.
Track Your Learning Progress
Mark tutorials and courses as completed or in-progress and learn at your own comfortable pace. Bookmark resources and review them later to boost long-term retention.
No Ads
Read your tutorials and watch your classes without interruptions. With a Real Python Membership you'll see no third-party ads on the entire site.
Downloads & Bonus Resources
Unlimited, direct-download access to tutorial source code, cheat sheets, and other bonus resources.

Commercial use of our example code and sample projects in your own programs is permitted.
Regularly Updated
Keep your skills fresh and keep up with technology. We're constantly releasing new members-only tutorials and update our content regularly.
High Quality Tutorials
For Pythonistas, by Pythonistas
We are a community site focused on creating high-quality Python tutorials. All of our education materials are created, curated, and vetted by a team of expert Pythonistas with years of industry experience.
More than 3,000,000 readers visit us each month to level up their coding skills and master Python's best practices.
To make sure you are learning effectively, each tutorial goes through at least three rounds of editing and reviews before publication.
Meet the Real Python Tutorial Team:
…and 87 more!
What Python Devs Say About Us
A Trustworthy Resource for Any Skill Level
Our tutorials have been "battle-tested" by thousands of Pythonistas, data scientists, and developers working for companies big and small, such as Amazon, Red Hat, Google, and Microsoft:
"Real Python has totally changed the way I look at paid content online. I've long held the notion that everything that one wishes to learn is freely available on the internet, but that was reminiscent of the time I was a university student (and as such, with a lot of time on my hand to find and filter quality resources).

Now that I work, and usually don't have massive time stretches, I find that learning off a quality resource like Real Python is a worthy investment as opposed to curating a list manually after going through tonnes of blog posts and YouTube videos.

Appreciate it, keep up the high quality!"
— Abhishek Nagekar, Web Developer
"That's the best thing about Real Python, the quality of the articles. You don't find issues like you do on Medium or personal blog posts where you don't have a team editing the tutorials. Real Python is the most professional Python tutorial site."
— David Dansby, Data Engineer at Atlassian
"While I came to Real Python with some coding experience and knowledge, I was able to bring a lot of that together with the tutorials and videos into a more cohesive skill set that just landed me a software engineering job after three years of little to no activity. Thank you so much!"
— Abigail Jones, M.Sc., Software Engineer
"Joined over the Thanksgiving holidays to sharpen and refresh my Python-fu, but whoa, I was blown away about the über high quality content at realpython.com with just the right balance of content vs video clip duration. I was hooked after a day and joined as a member the next day! Super stoked about finding this high quality Python community!"
— Faan DeSwardt, InfoSec SRE
"I truly enjoyed the course and finally signed up for Real Python. It was a matter of time. Just couldn't resist finishing this series. After checking out the site, I am extremely happy I made that decision. Thanks and all the best to you and everybody at Real Python!"
— Milan Nikolic, Software Developer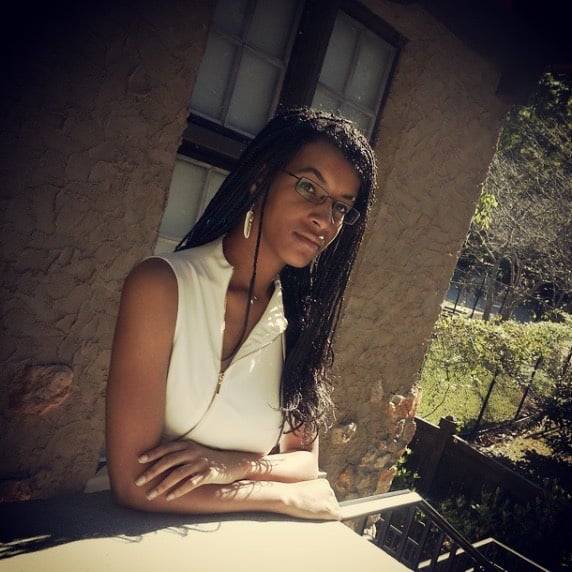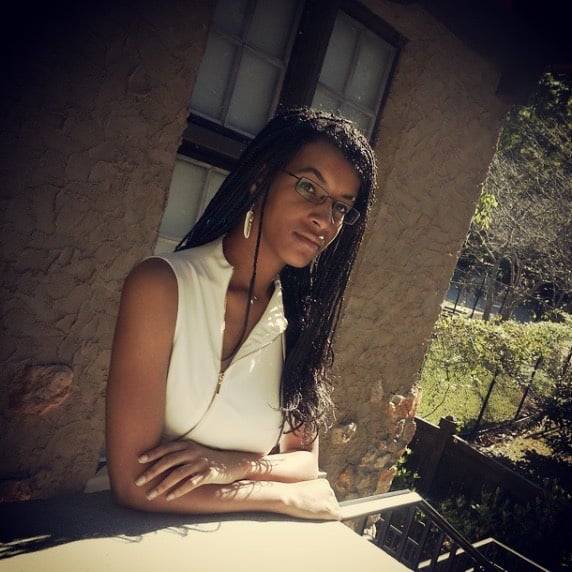 "Real Python is helping me out so much in my internship. I work through a new tutorial probably every other day. I don't know what I would have done without this site. Thank you so much for all your hard work, everyone! You truly are making a difference."
— Jaya Zhané, Data Scientist
"I am really enjoying Real Python. There is so much to learn and do, it's just incredible! Plus, the tutorials really work as taught. This is very important to my learning and understanding, I can't say 'Thank You' enough!"
— Philip Moose, Pythonista
FAQs
How does a Real Python membership work? When you sign up, you'll immediately have unlimited viewing access to our entire library of Python video courses and written tutorials. You'll also unlock access to our Community features where you can get your coding questions answered, meet other professional Pythonistas, and participate in Q&A calls with experts from the Real Python team.
How do I cancel my membership? There is no contract, so you can cancel your membership at any time. Visit your payment settings to cancel your membership, and we'll set your plan to expire at the end of your current billing period.
What happens when I cancel my membership? Your account will revert to a Free membership where you can still access free tutorials and courses.
Is there a discount for yearly membership? Yes, we offer a discount on annual memberships. The discount is automatically applied when you sign up for an annual plan.
Can I use PayPal to pay for a membership? Yes, we accept PayPal and all major credit cards. During the checkout process you'll be asked which payment method you want to use.
Does this include access to the Real Python books? The membership program does not include access to our books. The books continue to be separate purchases on our online store.
Can I buy a team membership for my company? Yes, please see our team subscription options by clicking here. Team memberships provide unlimited access for individual team members and are billed on a single company account.
Have more questions? Please email us at info@realpython.com and we're happy to answer any questions you may have.