Master Real-World Python Skills
With a Community of Experts
Level Up With Unlimited Access to Our Vast Library of Python Tutorials and Video Lessons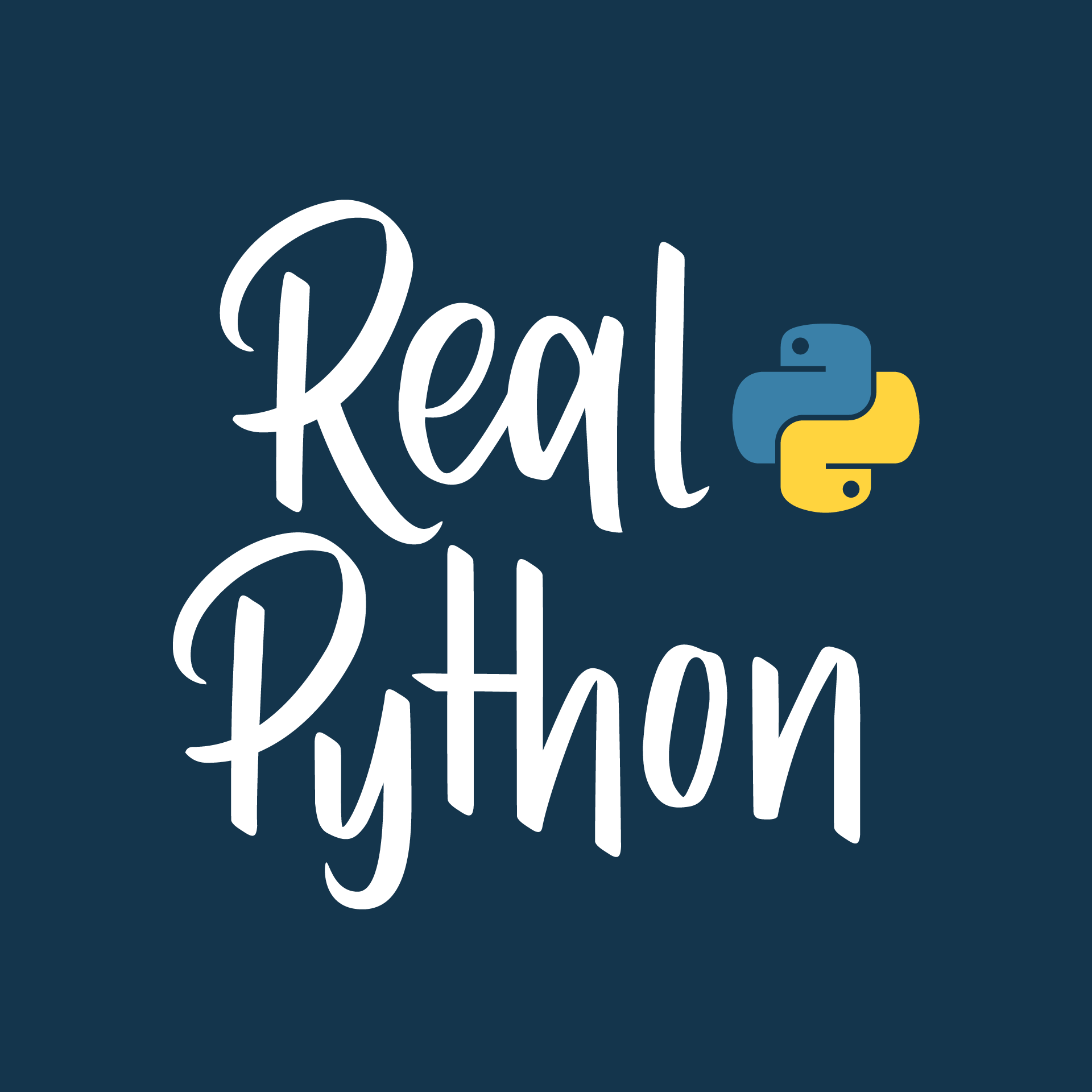 Monthly
— / Month
Entire Tutorial Library
Private Slack Community
New Content Every Week
Get Started
Annual
— / Month
— billed yearly
Entire Tutorial Library
Private Slack Community
New Content Every Week
Get 2 Months Free
Get Started
No contract, cancel anytime
PayPal or credit card accepted
Become a Well-Rounded Pythonista
Your Skills Roadmap to Clean & Pythonic Code
317 Tutorials + 917 Video Lessons, and Counting
Get full access to our large (and growing) collection of Python tutorials and in-depth training materials. With new content published weekly, you'll always find something to boost your skills.
Practical, Real-World Python Skills
Our tutorials are created, curated, and vetted by a community of expert Pythonistas. At Real Python you'll get the trusted resources you need on your path to Python mastery.
Meet Other Pythonistas
Join the Real Python Slack chat and meet the Real Python Team and other subscribers. Discuss your coding and career questions, vote on upcoming tutorial topics, or just hang out with us at this virtual water cooler.
Interactive Quizzes & Learning Paths
See where you stand and practice what you learn with interactive quizzes, hands-on coding challenges, and skills-focused learning paths.
Track Your Learning Progress
Mark lessons as completed or in-progress and learn at your own comfortable pace. Bookmark interesting lessons and review them later to boost long-term retention.
Completion Certificates
For each course you complete you receive a shareable (and printable) Certificate of Completion, hosted privately on the Real Python website. Embed your certificates in your portfolio, LinkedIn resume, and other websites to show the world that you're a dedicated Pythonista.
No Ads
Read your tutorials and watch your classes without interruptions. With a Real Python Membership you'll see no third-party ads on the entire site.
Downloads & Bonus Resources
Unlimited, direct-download access to tutorial source code, cheat sheets, and other bonus resources.
Regularly Updated
Keep your skills fresh and keep up with technology. We're constantly releasing new members-only tutorials and update our content regularly.
High Quality Tutorials
For Pythonistas, by Pythonistas
We are a community site focused on creating high-quality Python tutorials. All of our education materials are created, curated, and vetted by a team of expert Pythonistas with years of industry experience.
More than 2,000,000 readers visit us each month to level up their coding skills and master Python's best practices.
To make sure you are learning effectively, each tutorial goes through at least three rounds of editing and reviews before publication.
Meet the Real Python Tutorial Team:
…and 65 more!
What Python Devs Say About Us
A Trustworthy Resource for Any Skill Level
Our tutorials have been "battle-tested" by thousands of Pythonistas, data scientists, and developers working for companies big and small, such as Amazon, Red Hat, Google, and Microsoft:
Here's what professional Python developers say about Real Python:
"Real Python is an awesome resource for the budding developer. Not only will you learn Python, you will learn how to use it as you build practical and functional applications."
Jared Nielsen
"As a practice of what you taught I started building simple scripts for people on my team to help them in their everyday duties. When my managers noticed that, I was offered a new position as a developer. I know there is heaps of things to learn and there will be huge challenges, but I finally started doing what I really came to like.

Once again: MANY THANKS!"
Kamil
"The courses ... are ... awesome!!!

The best way to learn Python without killing yourself is Real Python!!"
Stavros Anastasiadis
And a follow up:
"You do a wonderful job of explaining and teaching Python in a way that people like me, a complete novice, could really grasp. I think you have a gift for making Python seem more attainable to people outside the programming world. This is something I never thought I would be doing or learning and with a little push from you I am learning it and I can see that it will be nothing but beneficial to me in the future.

I floundered for a long time trying to teach myself. I slogged through dozens of incomplete online tutorials. I snoozed through hours of boring screencasts. I gave up on countless crufty books from big-time publishers. And then I found Real Python. The easy-to-follow, step-by-step instructions break the big concepts down into bite-sized chunks [...].

Get Real Python and get your hands dirty quickly so you spend less time in the abstract and more time making real applications. You could waste weeks, maybe months, groping in the dark for this information on your own. Or you could buy the series and get started today. It's worth every penny. Are you still reading my testimonial? What are you waiting for? That app isn't going to build itself."
Shea Klusewicz
FAQs
How does a Real Python membership work? When you sign up, you'll immediately have unlimited viewing access to our entire library of Python screencasts and written tutorials. You'll also get an invitation to join our private Slack community to chat with other Pythonistas and the Real Python team.
How do I cancel my membership? There is no contract, so you can cancel your membership at any time. Visit your payment settings to cancel your membership, and we'll set your plan to expire at the end of your current billing period.
What happens when I cancel my membership? Your account will revert to a Free membership where you can still access free tutorials and courses.
Is there a discount for yearly membership? Yes, we offer a discount on annual memberships. The discount is automatically applied when you sign up for an annual plan.
Can I use PayPal to pay for a membership? Yes, we accept PayPal and all major credit cards. During the checkout process you'll be asked which payment method you want to use.
Does this include access to the Real Python books? The membership program does not include access to our books. The books continue to be separate purchases on our online store.
Can I buy a team membership for my company? Yes, please see our team subscription options by clicking here. Team memberships provide unlimited access for individual team members and are billed on a single company account.
Have more questions? Please email us at info@realpython.com and we're happy to answer any questions you may have.