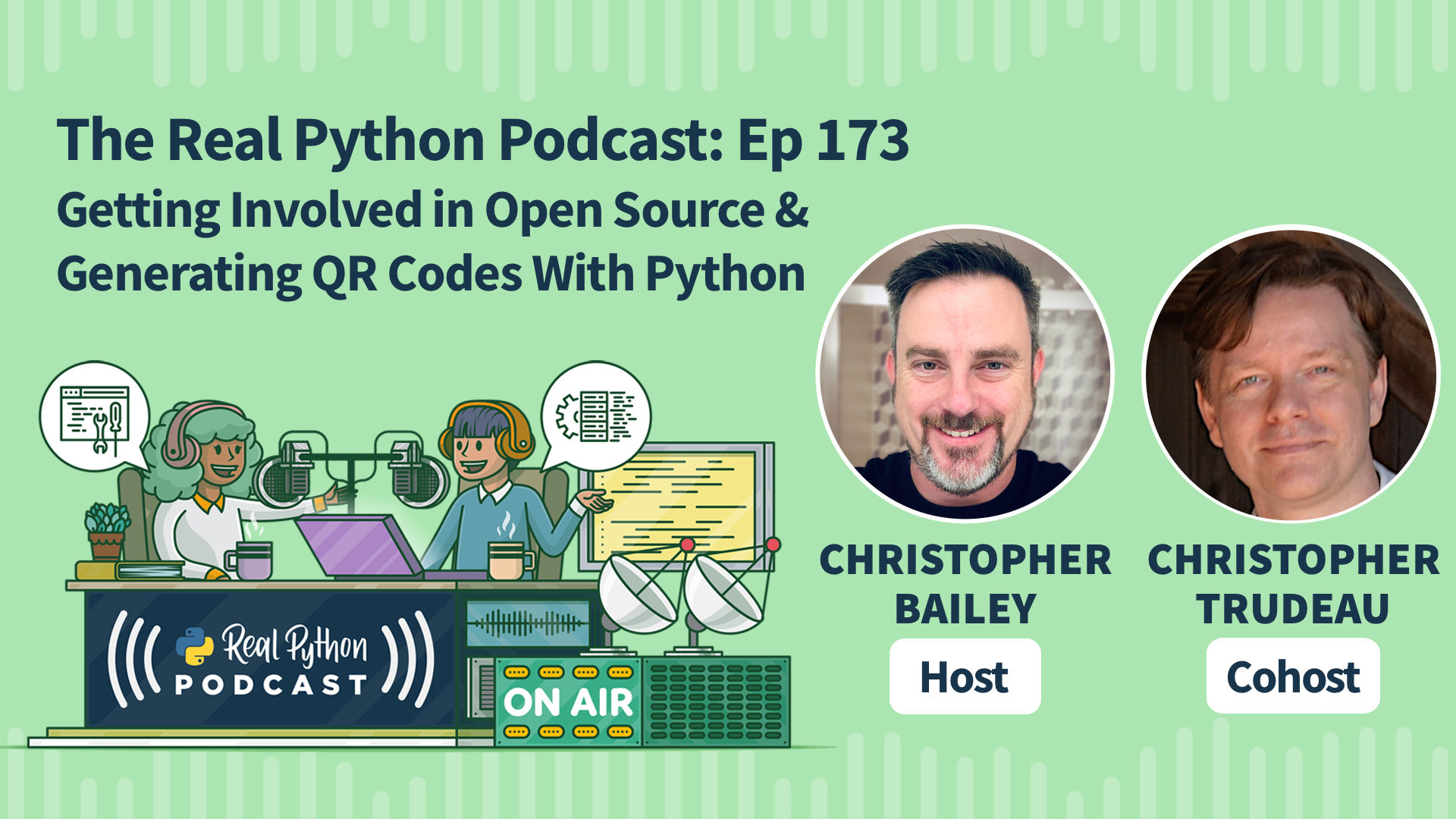 Episode 173: Getting Involved in Open Source & Generating QR Codes With Python
Sep 22, 2023
47m
Have you thought about contributing to an open-source Python project? What are possible entry points for intermediate developers? Christopher Trudeau is back on the show this week, bringing another batch of PyCoder's Weekly articles and projects.
We discuss a recent article by Stefanie Molin called "5 Ways to Get Started in Open Source." Christopher shares his experience with suggesting features and potential bug fixes. We talk about common entry points for beginners and provide additional resources.
We cover a recent Real Python tutorial about creating QR codes with Python. The tutorial introduces the library Segno and tours the features. By working through the examples, you'll be ready to build a QR code project yourself.
We also cover several other articles and projects from the Python community, including a couple of release announcements, an introduction to Python's functools module, Hatch as an alternative for packaging, options for when NumPy is too slow, a simple diceware generator project, and a collection of machine learning recipes.
Course Spotlight: Caching in Python With lru_cache
Caching is an essential optimization technique. In this video course, you'll learn how to use Python's @lru_cache decorator to cache the results of your functions using the LRU cache strategy. This is a powerful technique you can use to leverage the power of caching in your implementations.
Topics:
News:
Show Links:
Discussion:
Projects:
Additional Links:
Level Up Your Python Skills With These Courses: