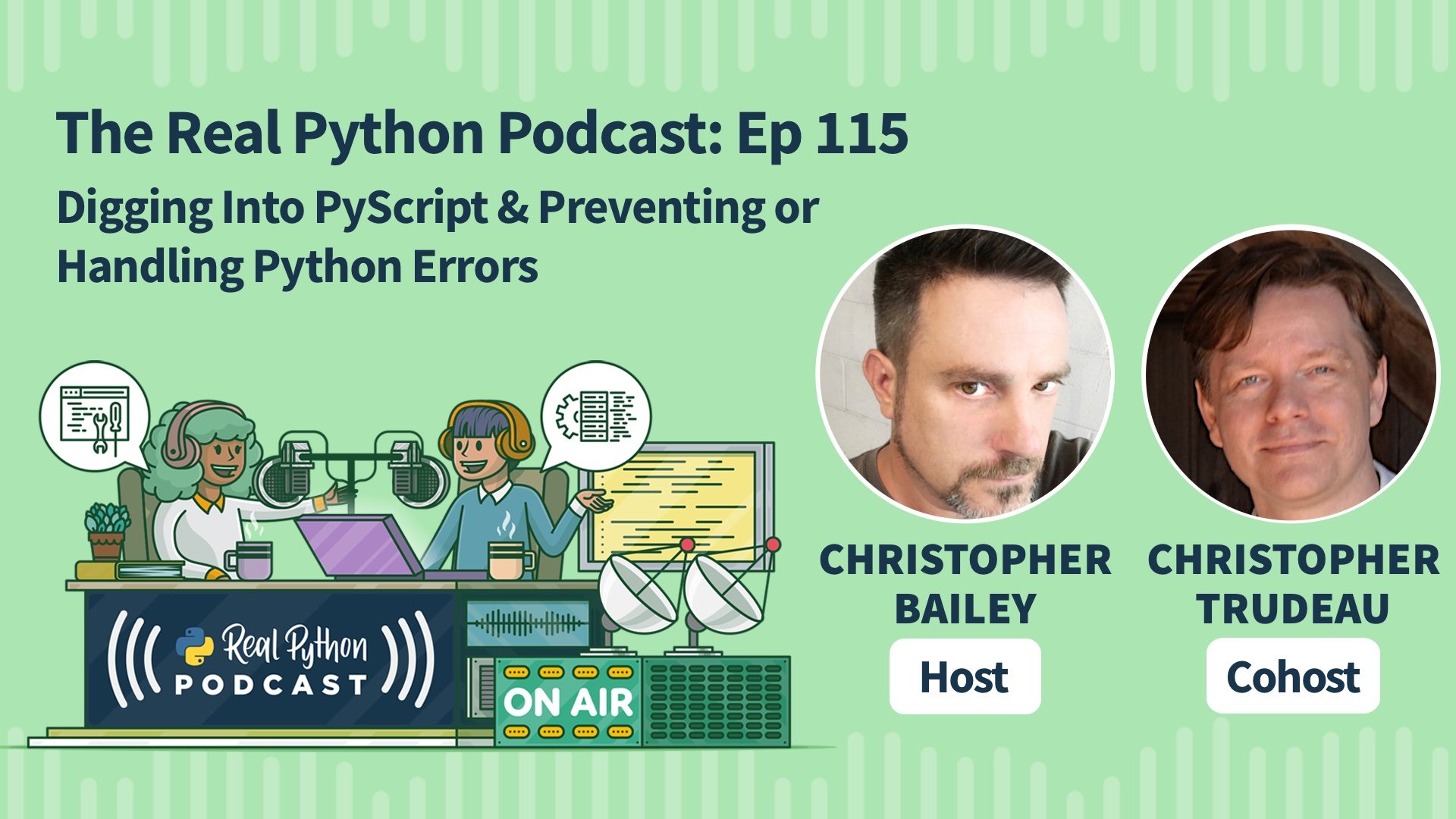 Episode 115: Digging Into PyScript & Preventing or Handling Python Errors
Jun 24, 2022
56m
Have you heard about PyScript? The brand-new framework has the community excited about building interactive Python applications that run entirely within the user's browser. Would you like to dig into the details beyond the "Hello World" examples? This week on the show, Christopher Trudeau is here, bringing another batch of PyCoder's Weekly articles and projects.
We talk about a Real Python tutorial from Bartosz Zaczyński about PyScript. The article provides an initial look at the framework and then takes you deep into the intricacies. We also share additional resources to help familiarize you with the project.
Christopher talks about another Real Python article, this one on how to approach managing errors in Python. The tutorial "LBYL vs EAFP: Preventing or Handling Errors in Python" is from frequent contributor Leodanis Pozo Ramos.
We cover several other articles and projects from the Python community, including discussing the PSF's Python Developers Survey 2021 Results, Django static files and templates, how to profile Python code, a launcher for penetration testing, and a project for confirming Python versions through syntax errors.
Course Spotlight: Building a Django User Management System
In this video course, you'll learn how to extend your Django application with a user management system, complete with email sending and third-party authentication.
Topics:
Topics Links:
Discussion:
Projects:
Additional Links:
Level Up Your Python Skills With These Courses: