It has come to my attention that somebody 'round these parts has been preaching the gospel of Sublime Text 3. As the resident senior developer (err, old fogey), I feel it's my duty to tell you about the only TRUE Python development environment you will ever need: VIM.
That's right. VIM is ubiquitous and fast, and it never crashes. It can also do just about anything!
On the down side though, VIM can be a pain to configure, but fear not. This article will show you how to get a powerful VIM environment set up in a way that is geared towards wrangling Python day in and day out.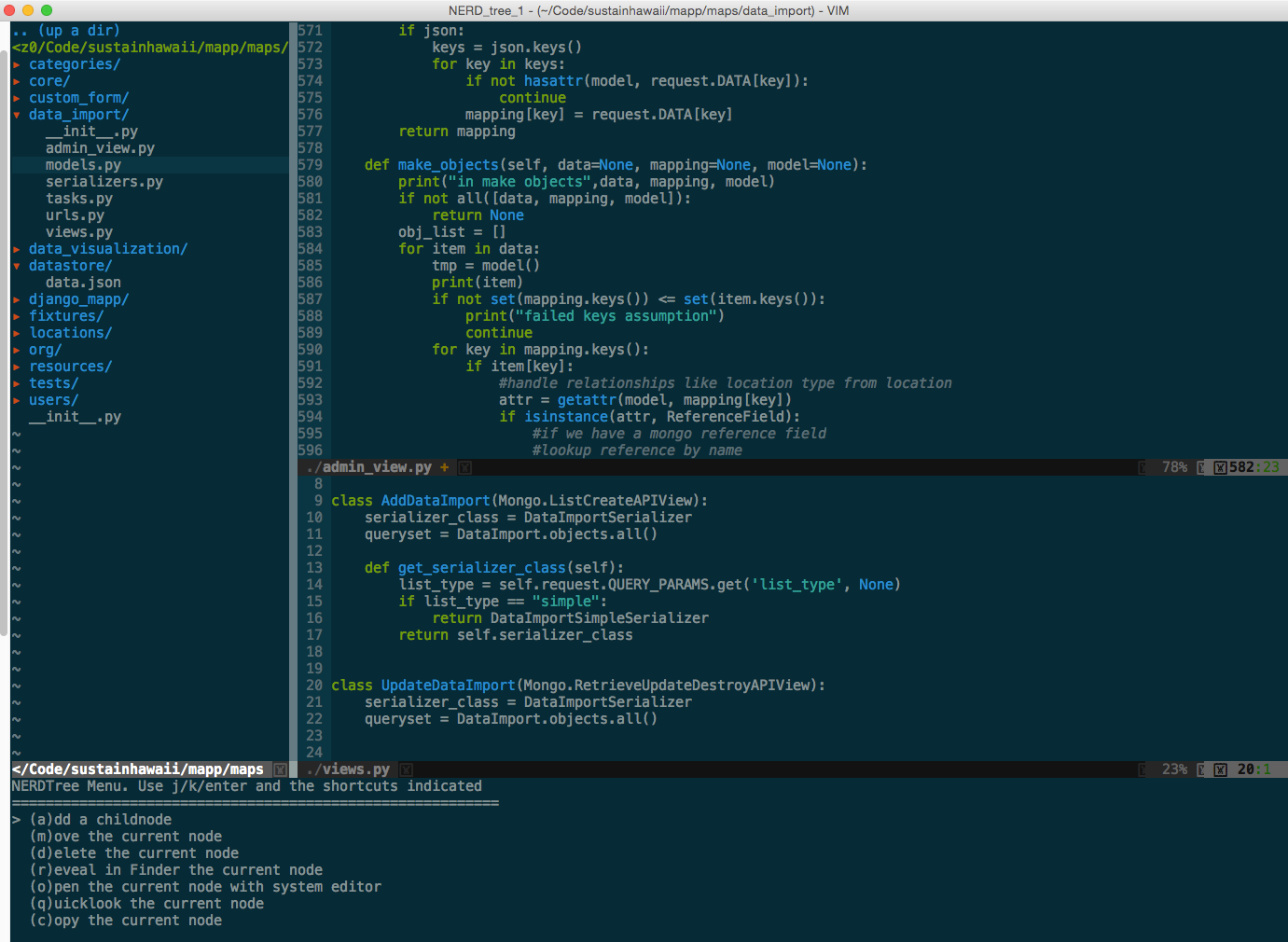 Note: To get the most out of this article, you should have at least a basic understanding of how to use VIM and its command modes. If you're just getting started, check out this resource or this one. You'll want to spend some time with VIM and get the basics down before moving on.
Updated 2018-06-01